SERVICES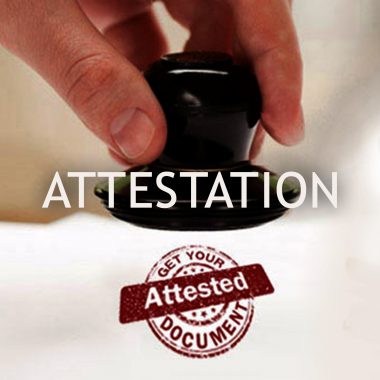 ATTESTATION
---
In international law, attestation is the process of certifying a document so a foreign country's legal system will recognize it. The process is used routinely in international commerce. The procedure for legalizing a foreign document varies from country to country. The Hague Convention Abolishing the Requirement for Legalization for Foreign Public Documents has supplanted this procedure with the use of an apostille for countries that are signatories to that convention.
For purposes of document attestation, countries are divided into two groups: those that are signatories to the Hague Convention and those that are not. Signatories of the Convention have agreed that Consular authentication of documents is no longer required and in most cases, execution of the documents by a Notary Public is sufficient. Countries that have opted to not participate in the Hague Convention of 1961 typically require that documents be authenticated by the foreign affairs ministry of the originating country.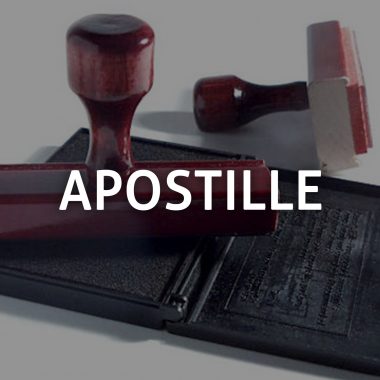 APOSTILLE
---
The Hague Convention Abolishing the Requirement for Legalization a Foreign Public Documents is one of the Hague Conference on Private International Law. It specifies the modalities through which a document issued in one of the signatory countries can be certified for legal purposes in all the other signatory states. Such a certification is called an Apostille (a French word meaning certification). It is an international certification comparable to a notarization in domestic law.
A group of countries signed a treaty for simplifying the hurdles related to legalization. The treaty which gave birth to this common legalization is known as Hague convention of October 1961.
Abolished the confused procedures related to legalization for foreign public documents. This is commonly known as Apostille Convention. The adoption of this procedure made a universal legalization procedure which is applicable to all the members of Hague convention.
The members of Apostille nations include United States of America, United Kingdom, Australia, India, Oman, France, Germany, Japan, New Zealand etc… Since the presence of big powers in the list made this legalization more vital and gave the legalization industry a universal face.
It is very important that you trust your document, only to experienced professional can do end to end legalization. We the Genius Group Global, the one and only ISO certified attestation firm in the world offer you the best service beyond your expectations.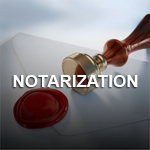 NOTARISATION
---
A notary public (or notary or public notary) is a public officer constituted by law to serve the public in matters usually concerned with estates, deeds, power-of-attorney, and foreign and international business.
A notary's main functions are to administer oaths, take affidavits and statutory declarations, witness and authenticate the execution of certain classes of documents, provide exemplifications and notarial copies, and perform certain other official acts depending on the jurisdiction. Any such act is known as a notarization.
The notary stamp is valid for period of months only.
Approximately 95% of all the documents will have the Notary attestation on it.
---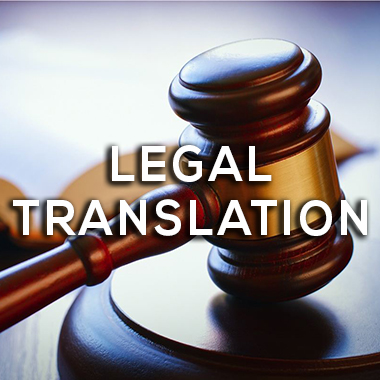 LEGAL TRANSLATION
---
Legal Translation of Documents
Legal Translation is the translation of texts within the field of law. As law is a culture – dependent subject field, legal translation is not a simple task. Only professional translators specialized in legal translation should translate legal documents and scholarly writings. The miss-translation of a passage in a contract, for example, could lead to lawsuit and loss of money.
Legal Translation in a document occurs at 2 points.
Country Of origin.
Intended Country.
Country of Origin –
In case the documents are not in English. The document will have to be first legally translated into English. Only after getting the legal translation the document can be attested.
Intended Country –
In GCC countries, the official language is not English. Hence in this case after the document has been attested by the MFA, It is legally translated into Arabic. This is usually not the norm but is prevalent in Abu Dhabi & Kuwait.
For more details please send us the scan copy of the certificates to info@attestation.in or call us.
Why Genius?
The facility of collecting certificates in home country and delivering the attested certificate in abroad without any other charge.
We can provide the status of the documents by sms and email, through this service the customer can easily understand the actual
Status of his documents without calling an executive staff.
We can provide 24*7 online tracking system and many more makes us special.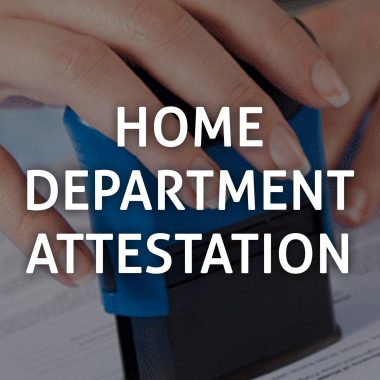 HOME DEPARTMENT ATTESTATION
---
Home department is headed by a principal secretary. It is an interior ministry mainly responsible for the maintenance of internal security and domestic policy. For purposes of authentication of documents, the HRD ministry delegated the responsibility to the respective Home Departments of each state after 2005.
It is the critical initial step of attestation. All the documents meant for attestation/ apostille must be attested by the home department. Out of this 80% of the documents are attested by the Maharashtra Home Department. Otherwise known as Mantralaya. The main reason of this being that Mantralaya has been a point for attestation from the very beginning. The ease and acceptability of Mantralaya attestation at many embassies make it a popular choice.
For Indian consulate attestation, the home department of the state, where the document originated, its attestation must be obtained and is compulsory.
Earlier in the late 90s and early 2000s instead of Home Department attestation, HRD attestation from New Delhi was the norm.
With the onset of globalization and increased outflow of Indian migrants, the HRD ministry of New Delhi delegated this responsibility to the respective Home Departments of each state. Hence HRD attestation from New Delhi is no longer required but instead Home Departments attestation is required but the name still remains.
In case of UAE and Oman; state Home Department attestation is not necessary but in case of Saudi Arabia, it is compulsory where the HRD Ministry in New Delhi delegated this responsibility to the respective Home Departments of each state, an exception was made in the case of 2 states namely Kerala and Karnataka.
In both these states the concerned Home Department created a special department called as Regional Authentication centers or RAC. The RAC of Kerala is called as NORKA Roots.
The procedure and time frame for Home Department Attestation varies from state to state for e.g. Documents originating from Tamil Nadu go to the University for Verification and depending upon the university and age of the certificate time frames may vary.
In case of Kerala, usually the documents are attested and returned on the same day.
In some cases even the money (to be paid as a DD) will vary again depending upon the age of the Document and the university. For e.g: Maharashtra.
---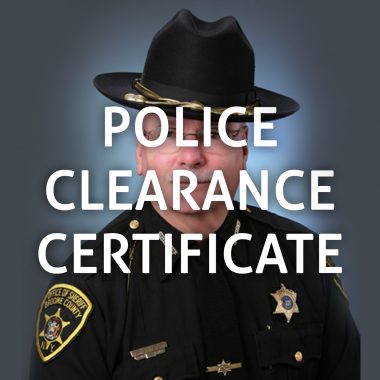 POLICE CLEARANCE CERTIFICATE
---
A police clearance certificate (PCC) is an official document issued by police or government agency of a country to enumerate any criminal records that the applicant may or may not have. Criminal records may include arrest, conviction, and possibly criminal proceedings
It is mainly used for the following purposes:
To engage in business abroad.
Obtaining entry visas for certain countries.
Migration to other countries.
Employer's Request.
Joining the University.
Other similar purposes.
Working as Tourist Guide.
A police clearance certificate is a copy of your criminal record or a declaration of the absence of any criminal record. Both locals and expats are supposed to obtain this certificate. Police clearance certificates are different in each country and territory and may be called police certificates, good conduct certificates, judicial record extracts, PCC, etc. They are issued by police authorities or government departments and used by Citizenship and Immigration to prevent individuals who pose a risk to country's security from entering the country.
It has been recognized by the Government that certain countries (currently 17- mentioned below) do not have strict laws regulating the entry and employment of foreign nationals. Thus they have been categorized as Emigration Check Required (ECR) countries.
List of ECR Countries
1. United Arab Emirates
2. Yemen
3. Kingdom of Saudi Arabia
4. Sudan
5. Qatar
6. Afghanistan
7. Oman
8. Indonesia
9. Kuwait
10. Syria
11. Bahrain
12. Lebanon
13. Malaysia
14. Thailand
15. Libya
16. Iraq
17. Jordan
Period of Validity for the Clearance Certificate–
A police certificate may or may not have period of validity itself and criteria for validity varies for each country. Australia, for example, recognizes police certificates for 12 months from their issue dates for visa and citizenship applications, independent of any validity period noted on the certificates themselves. As in many countries, this practice is neither mandated nor noted in any legislation; rather, the approach has simply been adopted by Australia's Department of Immigration and Citizenship for the sake of consistency across varying jurisdictions.
Documents Required for Obtaining UAE PCC–
We have two options in obtaining PCC from UAE.
Option – 1
Finger prints – Attested by the UAE Embassy from the existing Country
Valid Passport Copy
UAE Entry and Exit Visa Page
2 Recent Passport Size Photo
Purpose of Applying
Option – 2
UAE Emirates ID Card Copy (Expired or Cancelled)
Valid Passport Copy
UAE Entry and Exit Visa Page
2 Recent Passport Size Photo
Purpose of Applying
Documents Required for Obtaining OMAN PCC–
VISA Page Copy
Valid Passport Copy with Residence Page of Oman
Recent Passport Size Photo
Purpose of Applying
Documents Required for Obtaining KUWAIT PCC–
Kuwait Civil Id Copy (If available)
Valid Passport Copy with Kuwait Residence Page.
Cancellation Page (When in Kuwait If available)
Passport Size Photo(size 6 x 4)
Purpose of Applying
Documents Required for Obtaining QATAR PCC–
We have two options in obtaining PCC from Qatar
Option – 1
Finger print of the applicant taken from current residing Country.
Customer should send the same to The CEID , Qatar with 15US$ in an envelope along with the passport size photos of the applicant/s with white background 4 numbers , Qatar visa copy, passport copy (old and new) , Qatar entry page, Qatar final exit page, Qatar visa cancellation page. Soon after sending the courier, the customer should provide us the shipment details
Purpose of Applying.
Option – 2
Finger print of the applicant taken from current residing Country.
Passport Copy old and new.
Recent Passport Size Photo (4) with white background.
Qatar Visa Copy.
Qatar Entry Page & Exit Page.
Qatar Visa Cancellation Page.
Purpose of Applying.
More details regarding Police clearance certificate visit: www.policeclearancecertificate.info or can speak to our experienced Customer Services representative, who will be happy to assist you or email us at info@attestation.in
WHO WE ARE ? WHAT WE DO?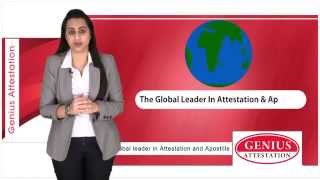 LIVE SUPPORT
24 x 7 / 365 customer care support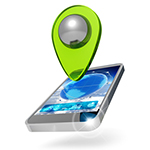 ONLINE TRACKING
Document status on your finger tips

MULTIPLE OFFICE LOCATIONS
Find Genius where ever you go

STATUS UPDATE
Updates status through sms, watsapp and email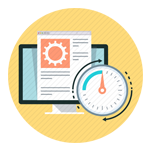 EXPRESS SERVICE
Swift service within matter of days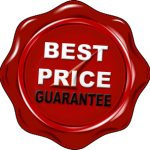 AFFORDABLE PRICE
All services at affordable price
TESTIMONIALS
Nancy pooja- UAE
Reliable and trust worthy. Staffs are very helpful in answering my questions at genius attestations.Opted genius attestation services only for their humble way of answering my questions.
---
Wisley Howard -UK
Excellent Customer Service! Top Notch! Especially Thejus Bhaskar he was very Professional.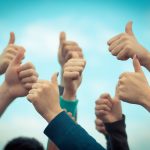 Sibhu John- India
Cost effective and excellent service I have experienced from you guys. Regarding attestation of documents would definitely recommend Genius to anyone .Thank you !
---
Ranjith- India
Thank you so much your services are highly appreciated. And will be recommended in future to friends. Thank you guys for being so supportive and actively response.
---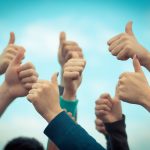 Preethi-INDIA
I'm impressed with this company used their service for attesting my degree certificate you guys have done the job before the promised day I will definitely recommend you to my friends and family members
---
Sibhu John- India
Cost effective and excellent service I have experienced from you guys. Regarding attestation of documents would definitely recommend Genius to anyone.Thank you !
---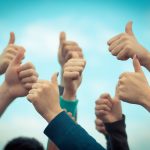 Regin- UAE
I had a great service from Genius Group surpassed my expectations by a long way. Fast, very minimum of fuss, and great communication to the client.
---
Gautham – Oman
I want to thank you for the role you have played in assisting me obtaining the attestation of my documents in the least of effort and fulfilled the exercise in a short period of time for a reasonable fee.
---